About The Avacado Green Mattress
The Avocado Green Mattress was produced in 2015 in Hoboken, NJ, handmade in California. The goal of Avacado is simple; to make a mattress that is non-toxic, with organic materials at an affordable price.
They do not use petroleum-based polyurethane, toxic flame retardants, or hazardous pesticides. Their mattresses are Greenguard Gold certified. This means the substances are examined for volatile organic compounds, formaldehyde, and phthalates, by a third party. They are one of only three mattress brands that are certified organic by MADE SAFE® (madesafe.org).
A bunch of effort and energy went toward the manufacturing process of this eco-friendly mattress type.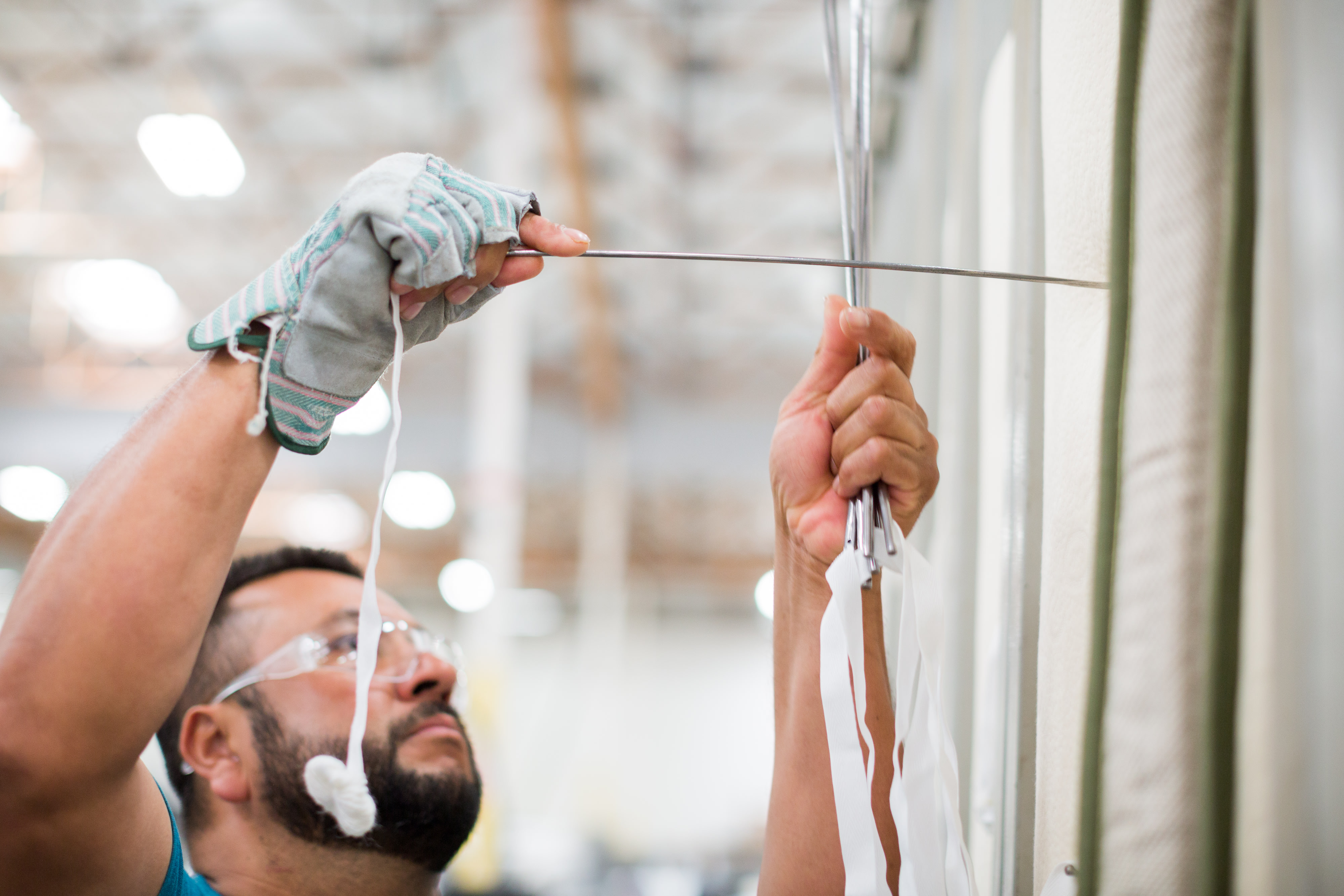 And Avocado displays confidence in what they made. So much so that they have a solid return policy by offering a 25 year warranty and a 1-year sleep trial. Meaning you get about three months to test it. They want you to be satisfied. So if you're unhappy, Avocado will work with you. They will either pick it up or arrange a donation and provide you with a full refund.
The organic mattress comes in a non-pillow-top alternative that is a medium firmness. The Avocado mattress also interests lighter people or sleepers who simply like a soft feel.
The firmer version could be too solid for some sleepers. Nevertheless, it does still form around pressure points properly. Meanwhile, the pillow-top option is particularly effective for side sleepers who suffer from shoulder or hip problems.
What Type of Sleeper Is Best Suited for an Avocado Mattress?
Based on feedback from customers, Avocado Green mattresses earned the following ratings among sleepers of various sizes and favored sleep habits. It should be noted that these ratings are subjective and everyone has differing experiences. Sleeper spinal support and comfort are the most significant determinants when selecting a bed.
Because the bed is made of 100% GOLS organic certified latex, the regular model is generally more responsive and firmer than conventional memory foam. Read about why Avocado chooses to use Dunlop Latex over Talalay.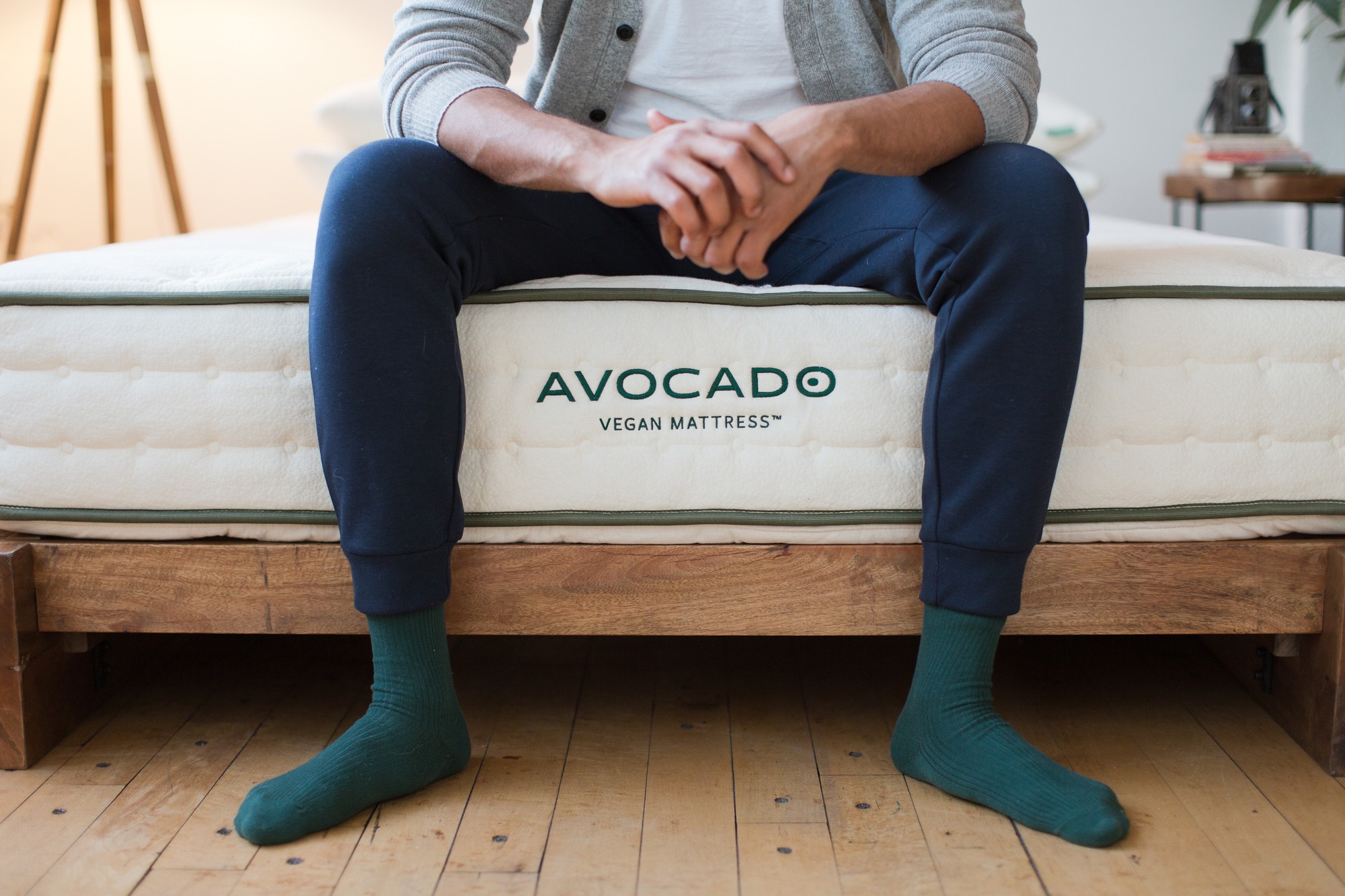 Some sleepers state that the feeling of the regular version is more like drifting on a cloud. You feel like you're above the mattress more than cradled in it, which is great for spine support.
However, if you're looking for something to give that hug feeling then you might consider the plush model. One thing that you should note is that the pillow top costs more. This is expected though since it's extra material that they're going to be shipping to you. Besides, it's made of very high quality and eco-friendly materials, just like the standard mattress.
Free Delivery – Right to Your Door
Avocado Green now offers free shipping on all sizes. It arrives in a box and is delivered right to you, for you to set up. Avocado will ship these with their Curbside Service via FedEX which means the mattress carton is left near to your front door, or if there are stairs, at the bottom of the stairs. Though that doesn't include any set-up it's great to have that offered. If you do want to take advantage of their optional White Glove In-Home Delivery, which does include setting up your new Avocado mattress in your home and optionally taking away your old one, the service will be an extra $199.
Normally, you just need to carry the box to your bedroom, pull it out, and lay it down. The mattress will then begin to take on air, and after a few hours, it will be ready. Because most of the size is in the coils, it shapes pretty fast.
Even after it has relaxed it is very simple to move around. It has two sturdy handles on both sides, making it easy to modify or even move to a different room.
Approved For Serious People – Utilizing Only Natural Materials
The Avocado Green is a luxurious product at a fabulous price. Which is why it is one of our Top Mattress. However, we particularly recommend it to people who want an eco-friendly option.
Avocado is recognized for its philanthropic efforts and is a very honest company that treats its customers, and the planet well. Learn more about the different ways Avocado is helping our planet by reading about how they offset their carbon emissions, their involvement as members of 1% for the Planet, or just their all-around eco-conscious mindset.
If you desire an environmentally friendly option then do not overlook the Avocado.
See The Best Eco-Friendly Mattress